Private commissioned work is undertaken upon request. The process is relatively simple and following an initial meeting, commissioning art allows you to choose the subject matter, colour theme, style, dimensions and determine a budget.
Commissioning my work is a highly personal procedure and is an unique way of purchasing and personalising a piece of my work for your home. Working with you on a commission will take you on an incredible journey that allows you to have input and be involved in the creation of a specific piece of work that will remain unique to you and your family. Payment can be made in two instalments, a deposit to start and the balance on completion, meaning that both parties interests are protected.
The paintings shown below are recent private commissions undertaken for a client who requested five large format oil paintings. These are now ready to be displayed in the client's impressive new home.
©   "Artwork copyright is retained by myself (Artist) and I retain the rights to reproduce the art in the future with the client's approval. Copyright can be specifically signed over to the client at an agreeable fee and the arrangement can be made in writing and signed by both parties as a legal contract".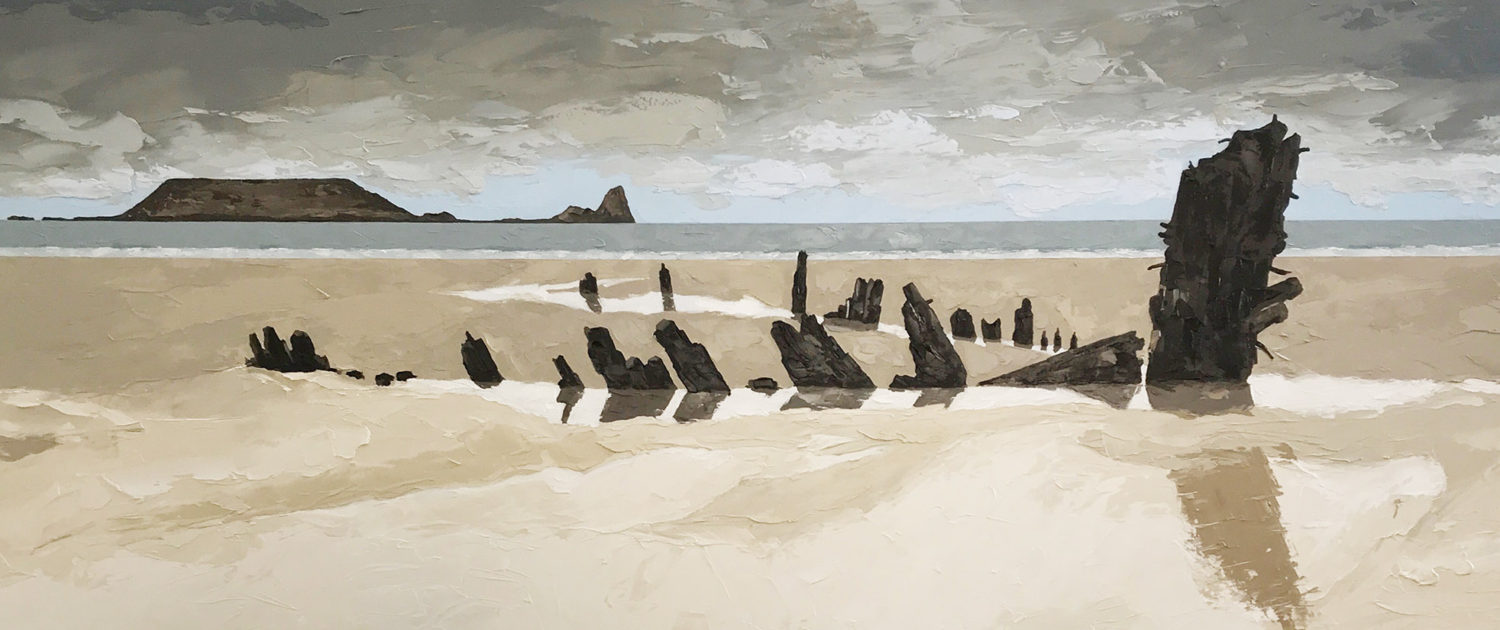 Title: The Helvetia Shipwreck, Rhossili     Medium: Oil on canvas     Size: 200cm x 90cm     Completion: 2018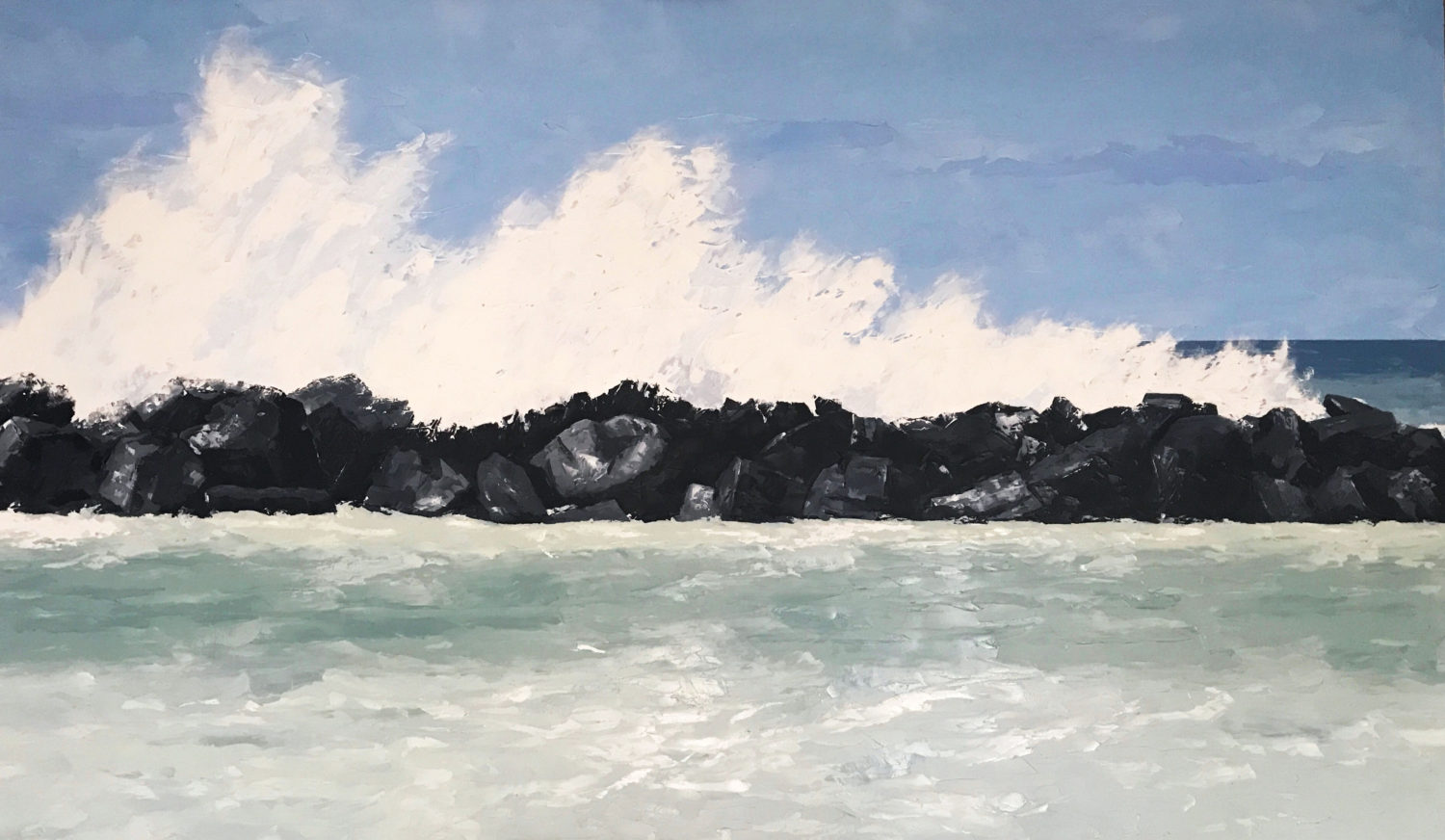 Title: Barbados     Medium: Oil on canvas     Size: 250cm x 150cm     Completion: 2018


Title: Burry Port Beach     Medium: Oil on canvas     Size: 250cm x 100cm     Completion: 2018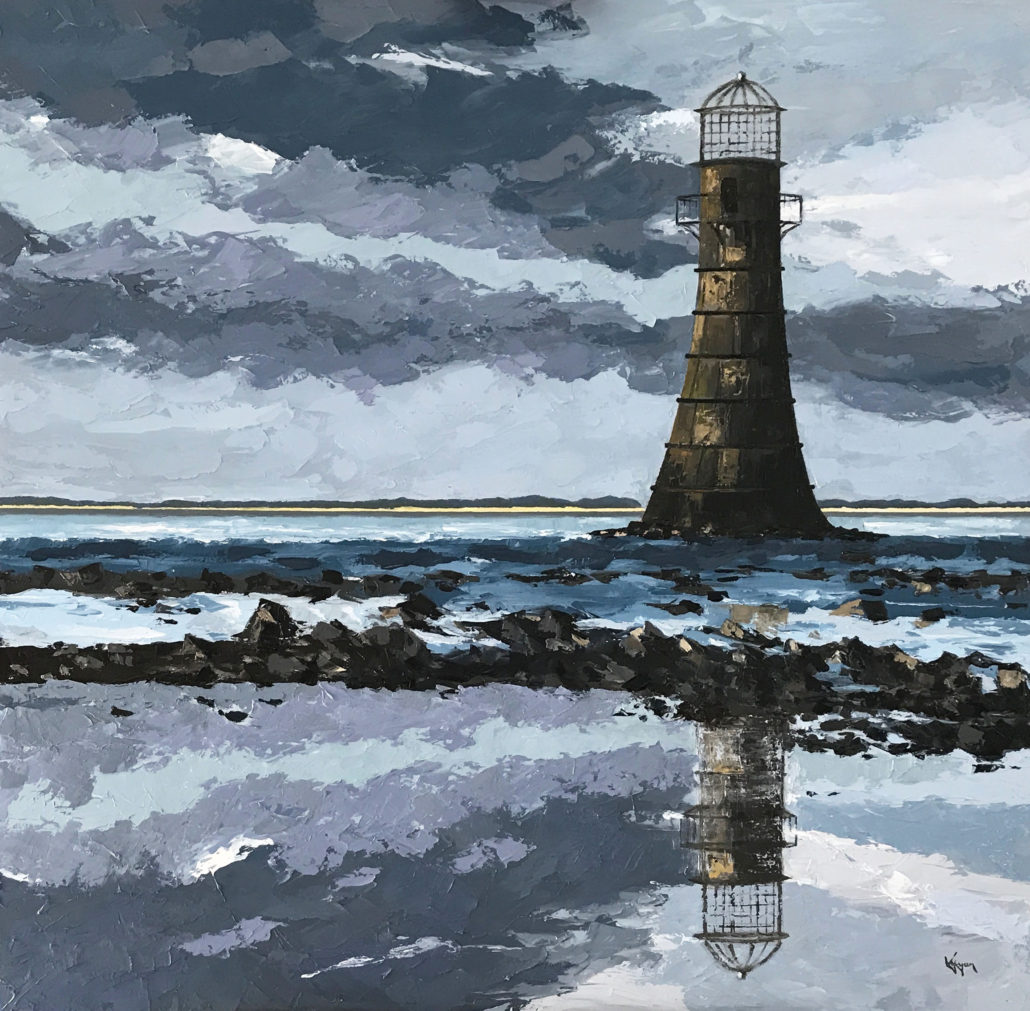 Title: Whiteford Lighthouse    Medium: Oil on canvas    Size: 110cm x 100cm    Completion: 2018
Title: Whitesands Bay    Medium: Oil on canvas    Size: 120cm x 100cm    Completion: 2018